Submit Your Ideas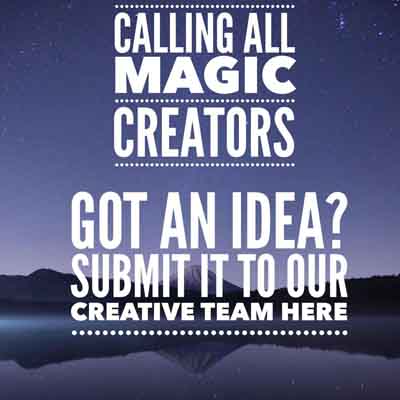 So you have a great new idea you want to release on the magic community?
At Saturn Magic we look to release good commercial magic that magicians all over the world will actually perform.
We have a lot of submissions each week so to have your idea taken forward it needs to be original and not just a routine using existing props.
It also must be workable in the real word, at Saturn magic we all work real world gigs and the effects we release must be "workers" and entertaining.
​You can submit your ideas with explanations in the strictest confidence to creative@saturnmagic.co.uk
​When received our creative team review the ideas and if taken forward we work them for a period of time to ensure the product is in the best shape possible to release.
We offer one off payment or profit share deals to creators, more detail can be given on this should we decide to move forward with your idea.
Get creating!
The Saturn Magic Creative Team.