Saturn Magic - About Us
Professional Magician and Magic Creator, Mark Traversoni, disappointed with the service and lack of stock availability from UK magic shops, set up Saturn Magic in 2012 with the aim to create a magic shop with great customer service and transparent stock availability. Saturn Magic believes in holding stock of all the latest and greatest products enabling immediate shipping and exclusively offers customers bonus handling and tips for many of the products. Customer loyalty is very important to Saturn Magic and this is recognised through our Loyalty Points Scheme.
Mark's philosophy of promoting only the best products has resulted in Saturn Magic becoming one of the world's leading magic retailers.
In 2016 Mark collaborated with Kieron Johnson on Ice Qube and soon after launched the Saturn Magic Presents range. Since then they have gone on to collaborate on many effects including Isolated and Trachtenberg.
Kieron is always stretching his weird and wonderful mind to the limit; many would consider his ideas madness but who wouldn't want to see a stickman named Bob fly out of a miniature cannon in to a deck of cards??
In 2018 Office Manager Ali, decided she too wanted a partner in crime so she brought Han in to the team. Another Muggle with no magic experience what so ever, Han does everything and anything (except magic) from sending out orders to designing new graphics.
With the launch of Revelation Gum, sold exclusively through Saturn Magic, Mark iNFiNiTi joined the Saturn Magic team in 2019. He may be the newest member of the team but his energy and experience know no bounds. As a full time Magician Mark iNFiNiTi is always pushing the boundaries so watch this space for his latest new releases.
Radley is one of the oldest members of the Saturn Magic team. A great illusionist, he can make food disappear before your very eyes.
Reggie joined the team at the end of 2018, he is a feisty little fellow with a love of balls and a great bark to alert us to when our deliveries arrive.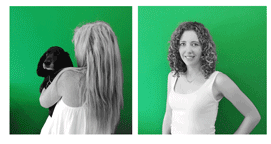 We now offer a wholesale option for magic shops so feel free to get in touch here if you would like to stock Saturn Magic products in your magic shop.
We are a friendly bunch so if any magic creators or distributers would like to have their products considered for the Saturn Magic Presents range then please just message us on facebook, email us, or give us a call on: 01788860391
A sample will be needed in advance of the general release date.
If you wish to visit Saturn Magic our premises are based just outside Rugby, close the M6/M1/A14 interchange. Please call us before hand, visits are by appointment only so we can ensure we have a magician here when you arrive.