About Us
WELCOME TO SATURN MAGIC
PERFORMERS * RETAILERS * CREATORS * LECTURERS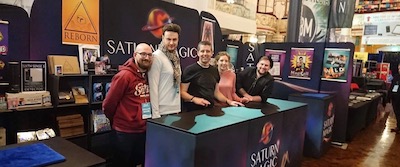 A Magic Retailer... From Another Planet!

Established in 2012, Saturn Magic is one of the UK's leading Magic Shops based in the Middle of England, run by Professional Magicians. We offer a stock range of over 15,000 magic related products available for delivery or collection at our shop located just outside Rugby, close to the M6, M1, A14 interchange.

If you'd like to visit the shop, please call before hand on 01788 860391 as visits are by appointment only so we can make sure we have at least one Professional Magician at Saturn HQ when you arrive so we can best help you.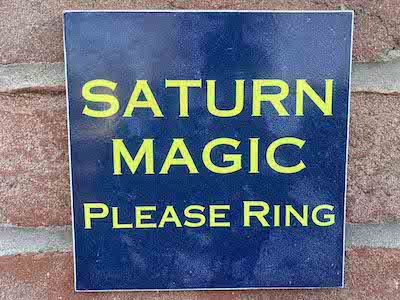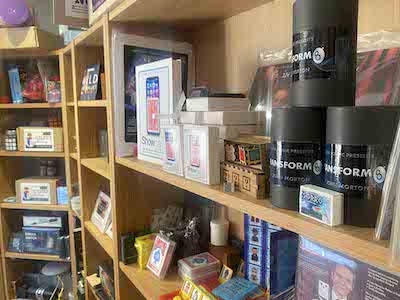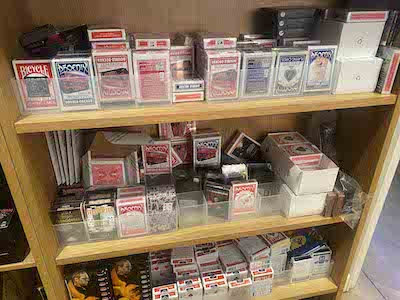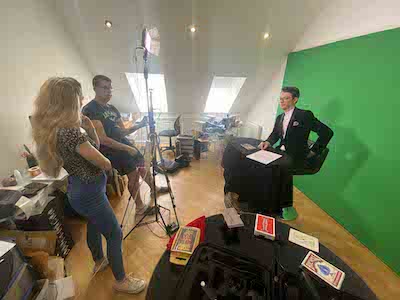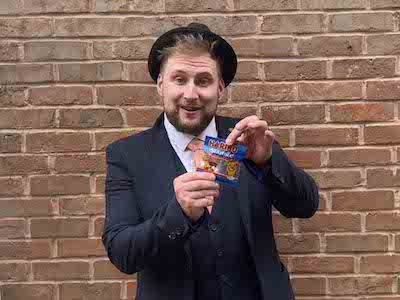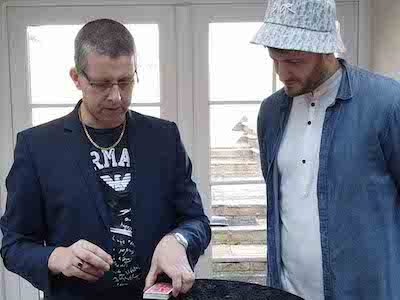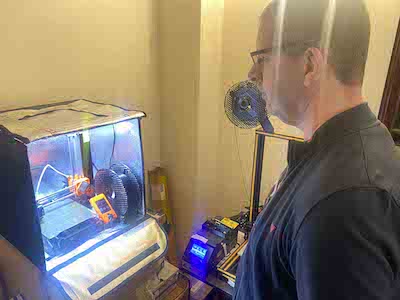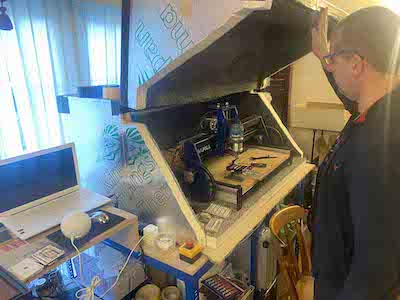 ​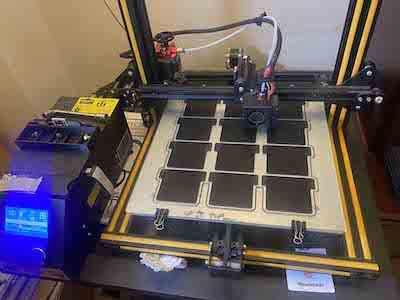 ​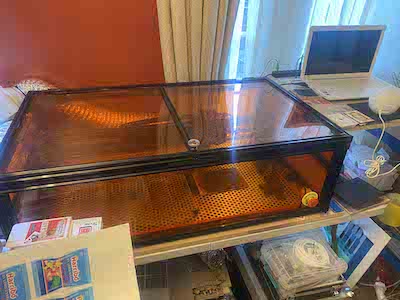 Producers of Multiple Bestselling Effects

Many of the products you'll see on our website are stocked from leading magicians and popular artists all over the world, others are our own effects and creations. We don't just sell magic tricks we produce them - releasing over fifty effects in ten years under the Saturn Magic Presents Brand. We manufacture all of our own magic props and products in the Saturn Magic Workshop. We do Computer Aided Design, 3D Printing (both filament and resin), laser cutting and CNC Machining to name a few things…. Often making us the first choice in providing custom magic props for magicians.
Celebrating 10 years in business We are now one of the biggest Magic Dealers in the country and a permanent and prominent fixture at The Blackpool Magic Convention. If you haven't seen us there then you couldn't have ever been!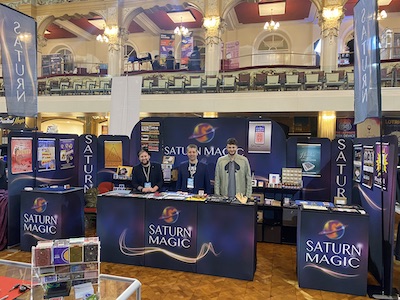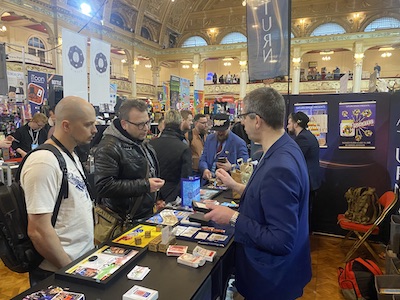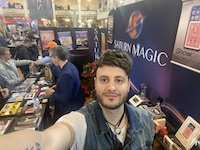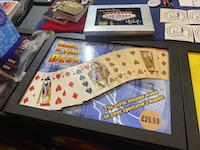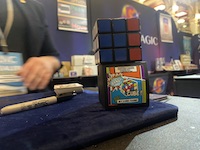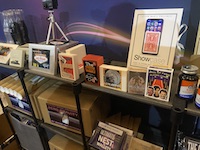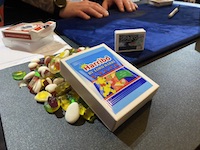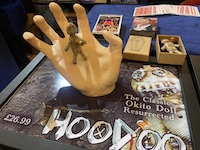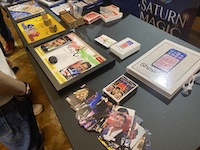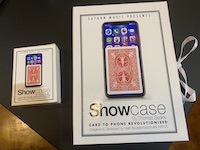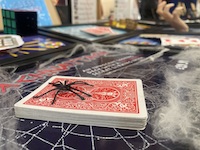 Wholesaling
We now offer a wholesale option for magic shops so feel free to get in touch here if you would like to stock Saturn Magic products in your magic shop.
Lectures
Saturn Magic is run by Professional Magicians (and a few lovely assistants too) and between us, we boast decades of experience in the art of magic. If you are part of a Magic Club or Society and like what you see from a particular artist, then we would love to do a lecture for you - either as individuals or together. Here are the lectures available for you to enquire:

Mark Traversoni Lecture
Kieron Johnson Lecture
Lord Harri Lecture
Mark iNFiNiTi Lecture
The Traversoni and iNFiNiTi Lecture
Saturn Magic Dealer Dem
Want tricks, tricks and more tricks?
Alternatively, we can put on a Dealer Dem for your club. It's simple, we turn up, show you a whole range of our original published effects of all varieties and offer some amazing discounts for club members only on the night. Tricks like 'How to put a signed Rubik's cube inside a jar' and 'how to get a thought off celebrity to call you' and 'how to to back in time with a deck of cards and turn them into wood'.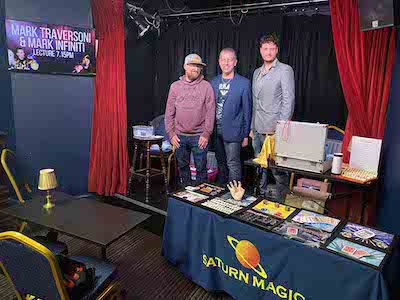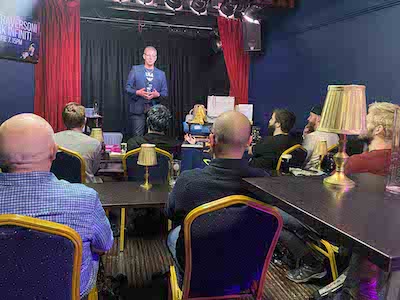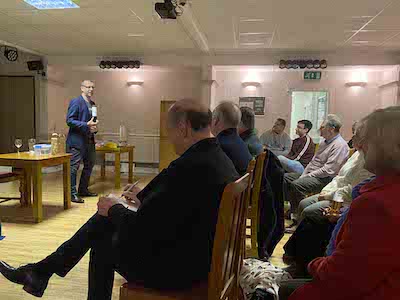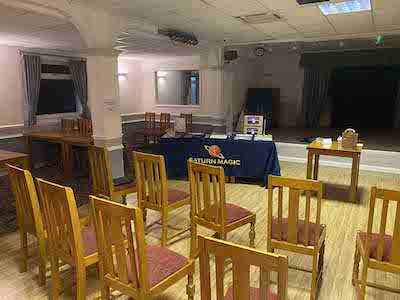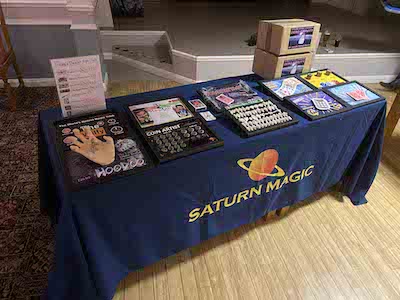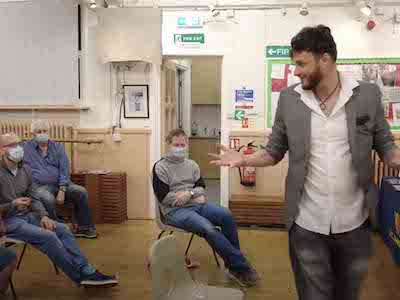 The Saturn Magic Story
2012 - The Early Days - Mark Traversoni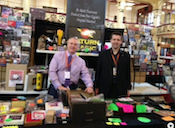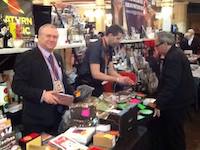 Businessman and Professional Magician Mark Traversoni, disappointed with the service and lack of stock availability from UK magic shops, set up Saturn Magic in 2012 with the aim to create a magic shop with great customer service and transparent stock availability. Mark believes in holding stock of all the latest and greatest products enabling immediate shipping and exclusively offers customers bonus handling and tips for many of the products. Customer loyalty is of utmost importance to Saturn Magic and this is recognised through our Loyalty Points Scheme.
Mark, originally a business man turned magician built Saturn Magic from scratch, at first focussing on distributing the popular Paul Harris Presents range of products to his customers in the UK before releasing his first trick - a brilliantly improved version of the original Haunted Deck: Haunted 2.0 which is still considered by many the best haunted deck effect ever. With an eye for problem solving and love of improving and developing existing tricks, Mark gained recognition in the magic community for his product bonus pages and honest (yet respectful) review shows on a Sunday evening.
2014 - Dawn of the Ice Age - Kieron Johnson



Kieron Johnson's insane creativity and Mark Traversoni's analytical and problem solving brain was like two stars colliding - BANG - The Saturn Magic Presents range of products was born, and like the universe it's been expanding ever since.
Kieron first gained fame in magic by being the first man to put a signed card inside a block of ice, producing an ice cube from fire, and, showcasing his god-sent ability to regurgitate objects after swallowing them! Mark should know - he joined Kieron on stage at the finals of Germany's Got Talent and got very wet - since then they've been true magic buddies - collaborating on a range of bestselling Magic Tricks including Remaxed Iceolation, Reborn, Trachtenberg and Isolated - Signed Rubik's Cube In Jar - to name a few. Kieron's Tik Tok following is over one million subscribers so it's no doubt he's always stretching his weird and wonderful mind to the limit… and Mark Is having to calm him down… sometimes.
2016 - The Assistants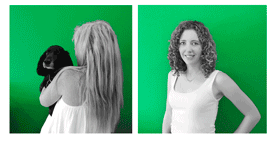 Though Mark and Kieron got the plaudits for their original creations, it was office Manager Ali and super-seamstress-come-graphic designer-come-glamourous-assistant Hannah that were the 'hidden secret' behind the success of Saturn which was now Europe's fasting growing magic shop and one of Murphy's Magic Supplies biggest buyers, now offering a stock range of over 10,000 items for delivery or collection. The hashtag #SHOPWITHSTOCK was born.



2018 - Lord of the Manor - Harri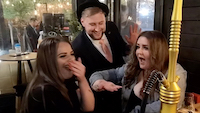 The Blackpool Magic Convention 2019 introduced a new member of TEAM SATURN - a young wizard from Wales; Lord Harri. His debut release 'BANG' Sharpie was a huge hit with magicians and pranksters - selling out instantly. This 'shocking' sharpie changed the way we looked at Sharpie pens forever and he later returned with another Bang, this time BANG Cube.

Loved by just about everyone in the industry, Harri bought a new style of charisma to Saturn and ideas - lots of ideas. Since joining, he's gone on to produce another two fantastic releases; an Impossible balance effect called Isorro and last but not least, the aptly named 'Harribo'; yet another Blackpool (2022) sell out which is fast becoming everyone's favourite routine with a borrowed ring.

2019 - A Revelation For Saturn - Mark iNFiNiTi




With an eye for original, entertaining and real-world-working magic tricks, Mark Traversoni snapped up
another Mark; Mark iNFiNiTi's brand new and rather twisted creation 'Revelation Gum'. iNFiNiTi was a long time customer of Saturn (his local magic shop) and trusted Saturn to distribute and market his product which started off with 8 gimmicks in the range and ended up at 72 - such was the demand for off the cuff visual magic.
iNFiNiTi was full of ideas and fell in love with the Saturn way of realising magic to the world. He returned with his Magicall Fake Call App before joining Team Saturn permanently. His modern edge 'fireworks' style magic took Saturn in a completely new direction, pushing the boundaries with three more enchanting releases; The Willy, COiN Artist and Hoodoo. He is now the beating heart of our Product Development Department.

Be the first to hear about our special offers, news and new items we recommend.